A taste of the virtual Artsies (including a video teaser)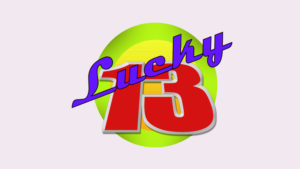 A taste of the virtual Artsies (including a video teaser)
The Artsies are RVA's answer to the Tony Awards. Presented by the Richmond Theatre Critics Circle (of which I'm a member) it's our celebration of excellence in local theatre. For the last 12 years it's been a big live production with musical numbers, entertaining hosts and inevitable surprises.
This year's show will be virtual. Since it's the 13th year, the theme is Lucky 13, which will feature local theatre professionals sharing their funniest story of things that went wrong on stage. There will also be the awards presentations and a few special moments. Since the season was truncated this year, there are only 3 or 4 nominees in each category. Here's a link to the nominations on the RTCC website.
The show is live:
Sunday, September 13 (yep, the 13th)
7:30pm
After the live stream, it'll be available on the site for later viewings. Since this is being offered free, donations to the Theatre Artist Fund of Greater Richmond will be accepted. Previously, all ticket sales to the Artsies went to the Fund, which has raised $83,446 in past years.
Here's a teaser of some of the fun in store: