Artsies Awards Announced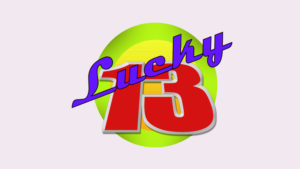 Instead of an in-person black-tie event, this year's Artises was virtual. The 13th Richmond Theatre Critics Circle Awards aired September 13 at 7:30. The theme was "Lucky 13," which featured local theatre artists telling their stories about the funniest mishap that happened during a show. The traditional Artsies band provide Zoom accompaniment, while Amy Berlin and Alan Sader acted as hosts. The awards were presented by members of the Critics Circle and the Theatre Alliance Panel.
TheatreLAB swept the night with 10 Artsies, most of them for "Urinetown," which won the most overall Artsies, including Best Musical. Virginia Rep received 9, including Best Play for "Fences" and a special award for Excellence in Children's Theatre. Firehouse received 5 awards, including Best Acting Ensemble for "Passing Strange."
Susie Haubenstock, RTCC President noted "The RTCC embraces the rich diversity of backgrounds and perspectives that our local theater artists bring to their craft and is proud to honor and pay tribute to the excellence they bring to Richmond-area theater."
The show is available for free viewing now at Artsies.org. There were no tickets sold this year, so online donations can be made to benefit the Theatre Artist Fund of Greater Richmond.
Since the 2019-2020 theater season was cut short, there were fewer nominations in every category. Here's the list of nominations with the award recipient in BOLD.
BEST PLAY
Fences, Virginia Rep
Admissions, TheatreLAB
Stupid Kid, Firehouse Theatre Company
The Revolutionists, TheatreLAB
BEST MUSICAL
Urinetown, TheatreLAB
A Gentleman's Guide to Love and Murder, Virginia Rep
Passing Strange, Firehouse Theatre Company
BEST DIRECTION, PLAY
Alison Devereaux, Stupid Kid, Firehouse Theatre Company
Deejay Gray, Admissions, TheatreLAB
Tawnya Pettiford-Wates, Fences, Virginia Rep
BEST DIRECTION, MUSICAL
Matt Polson, Urinetown, TheatreLAB
Kikau Alvaro, A Gentleman's Guide to Love and Murder, Virginia Rep
Tawnya Pettiford-Wates, Passing Strange, Firehouse Theatre Company
BEST ACTOR, PLAY
James Craven, Fences, Virginia Rep
Tyler Stevens, Admissions, TheatreLAB
Adam Valentine, Stupid Kid, Firehouse Theatre Company
BEST ACTRESS, PLAY
Terri Moore, The Cake, Richmond Triangle Players
Katrinah Carol Lewis, The Revolutionists, TheatreLAB
Boomie Pederson, Stupid Kid, Firehouse Theatre Company
BEST ACTOR IN A SUPPORTING ROLE, PLAY
Joe Pabst, Rosencrantz and Guildenstern Are Dead, Quill Theatre
Arik Cullen, Stupid Kid, Firehouse Theatre Company
Andrew Firda, Stupid Kid, Firehouse Theatre Company
Ron Fleming Jr., Fences, Virginia Rep
BEST ACTRESS IN A SUPPORTING ROLE, PLAY
Maggie Bavolack, The Revolutionists, TheatreLAB
Jacqueline Jones, Admissions, TheatreLAB
Lorin-Hope Turner, Stupid Kid, Firehouse Theatre Company
BEST ACTOR, MUSICAL
Scott Wichmann, A Gentleman's Guide to Love and Murder, Virginia Rep
Keaton Hillman, Passing Strange, Firehouse Theatre Company
Alexander Sapp, A Gentleman's Guide to Love and Murder, Virginia Rep
Matt Shofner, Urinetown, TheatreLAB
BEST ACTRESS, MUSICAL
Bianca Bryan, Urinetown, TheatreLAB
Grey Garrett, A Gentleman's Guide to Love and Murder, Virginia Rep
Rachel Marrs, Daddy Long Legs, Swift Creek Mill Theatre
BEST ACTOR IN A SUPPORTING ROLE, MUSICAL
Luke Schares, Urinetown, TheatreLAB
Keydron Dunn, Passing Strange, Firehouse Theatre Company
Jamar Jones, Passing Strange, Firehouse Theatre Company
Durron Marquis Tyre, Falsettos, Richmond Triangle Players
BEST ACTRESS IN A SUPPORTING ROLE, MUSICAL
Kelsey Cordrey, Urinetown, TheatreLAB
Adrienne Eller, A Gentleman's Guide to Love and Murder, Virginia Rep
Audra Honaker, Cinderella, Virginia Rep
Michaela Nicole, Urinetown, TheatreLAB
BEST MUSICAL DIRECTION
Sandy Dacus, A Gentleman's Guide to Love and Murder, Virginia Rep
Paul Deiss, Daddy Long Legs, Swift Creek Mill Theatre
Leilani Fenick, Passing Strange, Firehouse Theatre Company
Travis West, Urinetown, TheatreLAB
BEST CHOREOGRAPHY
Nicole Morris-Anastasi, Urinetown, TheatreLAB
Matthew Couvillon, Cinderella, Virginia Rep
Christine Wyatt, Passing Strange, Firehouse Theatre Company
OUTSTANDING ACHIEVEMENT IN SET DESIGN, PLAY
Josafath Reynoso, Fences, Virginia Rep
David Allan Ballas, The Cake, Richmond Triangle Players
Tom Width, Holmes and Watson, Swift Creek Mill Theatre
OUTSTANDING ACHIEVEMENT IN SET DESIGN, MUSICAL
Chris Raintree, A Gentleman's Guide to Love and Murder, Virginia Rep
Tennessee Dixon, Tuck Everlasting, Virginia Rep
Tom Width, The Mystery of Edwin Drood, Swift Creek Mill Theatre
OUTSTANDING ACHIEVEMENT IN COSTUME DESIGN, PLAY
Ruth Hedberg, The Revolutionists, TheatreLAB
Anna Bialkowski, Rosencrantz and Guildenstern Are Dead, Quill Theatre
Maura Lynch Cravey, Holmes and Watson, Swift Creek Mill Theatre
OUTSTANDING ACHIEVEMENT IN COSTUME DESIGN, MUSICAL
Sue Griffin, A Gentleman's Guide to Love and Murder, Virginia Rep
Maura Lynch Cravey, The Mystery of Edwin Drood, Swift Creek Mill Theatre
Jeanne Nugent, Cinderella, Virginia Rep
OUTSTANDING ACHIEVEMENT IN LIGHTING DESIGN, PLAY
Joe Doran, Holmes and Watson, Swift Creek Mill Theatre
Andrew Bonniwell, Fences, Virginia Rep
Michael Jarett, Level 4, TheatreLAB
BJ Wilkinson, The 39 Steps, Virginia Rep
OUTSTANDING ACHIEVEMENT IN LIGHTING DESIGN, MUSICAL
Michael Jarett, Urinetown, TheatreLAB
Bill Miller, Passing Strange, Firehouse Theatre Company
BJ Wilkinson, A Gentleman's Guide to Love and Murder, Virginia Rep
OUTSTANDING ACHIEVEMENT IN SOUND DESIGN, PLAY
Nicholas Seaver, Fences, Virginia Rep
Kelsey Cordrey, The Revolutionists, TheatreLAB
Derek Dumais, The 39 Steps, Virginia Rep
OUTSTANDING ACHIEVEMENT IN SOUND DESIGN, MUSICAL
Jimmy Fecteau, Passing Strange, Firehouse Theatre Company
Derek Dumais & Joey Luck, A Gentleman's Guide to Love and Murder, Virginia Rep
Joey Luck, Urinetown, TheatreLAB
ERNIE MCCLINTOCK BEST ENSEMBLE ACTING
Passing Strange, Firehouse Theatre Company
The Revolutionists, TheatreLAB
Urinetown, TheatreLAB
BREAKOUT PERFORMANCE
Lorin-Hope Turner, Stupid Kid, Firehouse Theatre Company
Dylan Jones, Passing Strange, Firehouse Theatre Company
Marjie Southerland, Harriet Tubman and the Underground Railroad, Virginia Rep
OUTSTANDING ORIGINAL WORK
Level 4, TheatreLAB
SPECIAL AWARD FOR EXCELLENCE IN CHILDREN'S THEATRE
Tuck Everlasting, Harriet Tubman and the Underground Railroad, Virginia Rep