Artsies news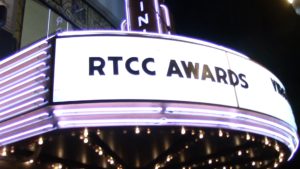 The theme for this year's Artsies, is "A Decade of Excellence." As you can tell by that title, this year marks the 10th year that the Richmond Theatre Critics Circle has sponsored the community's recognition of excellence in Richmond-area theatre.
The first year was held at a packed Firehouse Theatre, but it's now at Virginia Rep's November Theatre. Many of the things that happened that first year have become traditions for the show: fun, flamboyant musical performances, irreverent jokes by presenters, appearances by Richmond celebs and grateful appreciation from those who are recognized.
This year's emcees will help theatregoers celebrate our 10th Anniversary with lots of surprises. There will also be videos to showcase members of the community reminiscing about where they were a decade ago. Dates when our theatre family and friends can contribute their memories will be announced soon.
To kick off the tenth year, the Circle is creating the RVA Theatre Hall of Fame. This first year will recognize three seminal members from the early days of local professional theatre. This is an important way to recognize those who have helped make our theatre scene the vibrant community it is today.  We'll announce these first honorees with a video at the event.
All proceeds from "Artsies" ticket sales will go to the Theatre Artists Fund of Greater Richmond. Formal attire is encouraged for the awards ceremony, which is open to the public. The event is Monday, October 9th and tickets are $20. They go on sale September 1 through Virginia Repertory Theatre at va-rep.org or (804) 282-2620.