Artsies update!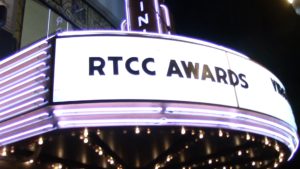 The Richmond Theatre Critics Circle has announced the date and the hosts for the 11th annual "Artsies."  This year's celebration will be held Sunday, October 7 at the November Theatre (we're back to a Sunday nite) and will be hosted by two of Richmond's most popular actors, Alexander Sapp and Jessi Johnson.
Last season, Sapp won 2 acting "Artsies." One for Best Actor in a Musical (5th Wall Theatre's "The Toxic Avenger") and Best Supporting Actor in a Musical (Virginia Rep's "1776")  He was last seen playing Jamie in TheatreLAB's production of "The Last Five Years."
In the 2015-16 season, Johnson won an "Artsie" for Best Supporting Actress in a Play for her work in TheatreLAB's "Mr. Burns: A Post-Electric Play."  She is currently on stage in the Cadence/Virginia Rep production of "The Christians."
The theme of this year's event is "Location, Location, Location" to reflect on the numerous spaces that have been converted into performance venues, including a former radiator repair shop, a decommissioned firehouse and a 350-year old grist mill. Theatre companies in town without a permanent home have staged plays in a wide variety of intriguing spaces, including restaurants and bars, community centers, museums, strip malls, and a Tudor mansion. We'll also celebrate what a great "location" RVA is for theatre.