First run at the Byrd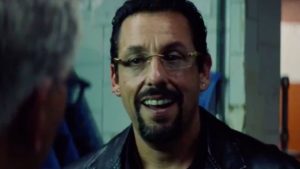 Richmond's beloved Byrd Theatre has been showing second run movies for years (with appropriately reduced prices). They've just opened the new Adam Sandler starrer UNCUT GEMS, which is first run. Also, they're charging HALF of the typical box office price for new movies: $6.
Gibson Worsham, Immediate Past President of the Byrd Theatre Foundation, explained that this was a one-off, not a regular thing, "We're not changing our programming anytime soon, but are trying to broaden it and make it more exciting." Their new booker has good studio connections and she made this movie happen. Worsham continued, "With such a large number of seats we can't regularly show one first run movie for two weeks, which is usually the studio minimum."
The holiday season was packed with large crowds for their holiday classics and family films, so business for the $4 movies is still good. In other news, Phase 2 of their renovations will be ramping up and information will be released soon.